UPCOMING EVENTS WITH JANELLIFY
2023 Winter Art Camp
Join Janellify for a great winter wonderland of creative fun at our 2023 Winter Art Camp. Campers will worked with a certified art teacher and create their own holiday fun such as decorating ornaments, wreaths, painting, gingerbread houses, and much more! Camp will be held at the James Island Arts and Cultural Center where campers can explore the art gallery and meet local artists. 
Purchase Here
WHAT IS ART?
What is Art? is a great book to introduce children to art. This book gives the opportunity to realize art goes beyond a painting. Also, to my amazing young artist, they will enjoyed the original drawings in the book.
Buy Here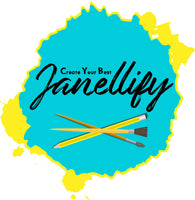 WHAT IS JANELLIFY
Welcome to Janellify! Janellify is an arts and crafts business that focus on using different art components such as painting, drawing, crafting, collages, and much more to help inspire and motivate each other through creating art. So let's enjoy creating at our best!